DR. FAISAL TAWWAB, M.D.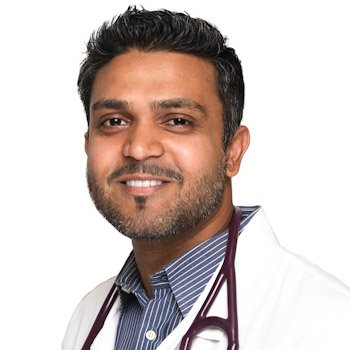 CEO & CO FOUNDER
"OUR PRIMARY CARE TEAM BLENDS EXPERIENCED M.D'S WITH THOSE TRAINED IN THE LATEST ADVANCES WHICH MEAN SUPERIOR QUALITY RESULTS FOR OUR PATIENTS. WE TREAT THEM AS IF THEY WERE FAMILY."
Hello! I'm Dr. Faisal
Board Certified Family Physician
Dr. Faisal Tawwab is a graduate of Gulf Medical University in Ajman, UAE, and completed his family medicine residency at the Trover Health System aka Baptist Health in Madisonville Kentucky in affiliation with the University of Louisville.
He has 10 years experience practicing medicine with a traditional and holistic approach.
Dr Faisal has worked with various entities and facilities. – He worked with middle school and high school teams of North Hopkins and Central Hopkins, Kentucky where he was trained as a team doctor, provided sports physical exams for Baptist Health Sports Medicine, Madisonville Kentucky; he has worked as an urgent care physician with Baptist Health Powderly Urgent Care and currently works as a hospitalist with various hospitals throughout the US.
Dr. Faisal Tawwab has the rare ability to bring the best of allopathic medicine and traditional holistic healing therapies to help patients achieve a balanced state of health and wellbeing.
He enjoys playing basketball, working out and spending time with his family.