Why is Medical Marijuana important ?
It's important to understand that most people considering marijuana for medicinal purposes have tried numerous other treatments. Plus, there is research suggesting patients have seen striking results when using medicinal marijuana to manage their symptoms. Several studies have also confirmed the therapeutic value of marijuana for certain ailments or illnesses.
According to the National Institutes of Health (NIH), marijuana has been used for medicinal or therapeutic purposes for several thousand years. The National Academies of Sciences, Engineering, and Medicine looked at more than 10,000 studies involving medicinal marijuana.
Medical Marijuana Qualifications
In order to qualify for medicinal marijuana in Florida, you'll need to have one or more of the debilitating medical conditions specifically covered under the Florida Medical Marijuana Legalization Initiative. In addition to multiple sclerosis (MS), issues with chemo or radiation therapy side effects, migraines, fibromyalgia and other chronic pain conditions, and PTSD and other anxiety disorders, qualifying conditions include:
Cancer
Epilepsy
Glaucoma
HIV+
AIDS
Post-traumatic stress disorder
Amyotrophic lateral sclerosis
Crohn's disease
Parkinson's disease
Multiple sclerosis
Medical conditions of the same kind or class as or comparable to those listed
Terminal illness
Chronic nonmalignant pain
Medical Marijuana Card Qualifications in Florida
To receive a medical marijuana card in Florida you must also be at least 18 years of age and be a year-long or seasonal resident in the state. Additional requirements include:
Having legitimate medical records or documentation
Being diagnosed by a physician in person
Being entered into the Medical Marijuana Use Registry
Applying for the card that's needed to receive medicinal marijuana so you can receive a temporary ID card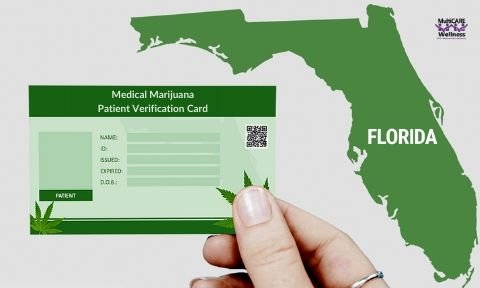 BENEFITS OF MEDICAL MARIJUANA
Better management of chronic pain.

Improvements with results seen with addiction treatment for opioids or alcohol.

Better management of post-traumatic stress disorder (PTSD) and other psychological conditions.

Relief from the more disruptive symptoms, like nausea and vomiting, associated with chemotherapy treatment for cancer.

Less reliance on medications that have potentially serious side effects associated with long-term use.
SCHEDULE AN APPOINTMENT
407-878-7990
OFFICE LOCATIONS
LAKE MARY OFFICE:
2605 W Lake Mary Blvd, Suite 119, Lake Mary, FL 32746
DELTONA OFFICE:
634 Deltona Blvd, Suite A, Deltona, FL 32725
PLEASE NOTE
We do not dispense medicinal marijuana. We determine if patients qualify for a medical marijuana card, which can be used at a designated dispensary. If you would like to determine your medical marijuana qualifications and whether it's an appropriate option for your situation, visit one of our two clinics. We have locations in Lake Mary, FL, and Deltona, FL.

MEET MULTICARE WELLNESS
MEDICAL MARIJUANA DOCTOR
Dr. Ahmed is no stranger to taking care of patients in a family practice setting – managing patients with chronic medical conditions, providing weight loss management services and certifying patients for Medical Marijuana Eligibility.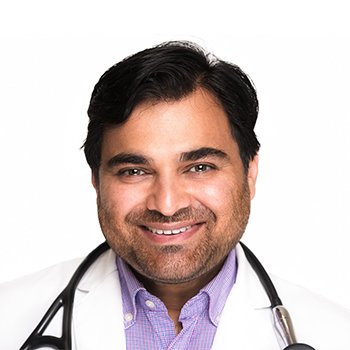 DR. ABDUL QUYYUM AHMED

VP & CO-FOUNDER
"EACH DAY I WAKE UP WITH A RENEWED COMMITMENT TO EXCELLENCE. IT'S IMPORTANT TO ME THAT I TAKE TIME TO KNOW MY PATIENTS. UNDERSTANDING WHO THEY ARE AS A PERSON MAKES ME A BETTER PHYSICIAN."
Hello! I'm Dr. Abdul
Board Certified weight Loss Management And Family Medicine Physician; Licensed Prescriber of Medical and Low-THC Cannabis
Dr. Abdul Quyyum Ahmed is a graduate of Ambedkar Medical College followed by a residency in general surgery with core rotations in plastic surgery at Apollo Hospital in India as part of his Membership of the Royal Colleges of Surgeons in Edinburgh U.K.
In 2008 Dr. Abdul Quyyum moved to the United States and in 2009 he started his Family Medicine Residency at Trover Health Systems AKA Baptist Health in Madisonville Kentucky in affiliation with University of Louisville and is board certified.
He attained his Board Certification as an Obesity Medicine physician serving Volusia and Seminole county. He also attained his license as an Authorized Prescriber of Medical and Low-THC Cannabis.
Dr. Ahmed believes in giving to his community. He is a past volunteer at the National Pulse Polio Program in India, Trover Free Clinic in Kentucky and an annual participant at Multicare Physicians Health Fairs.
Here's what Dr. Abdul has to say about being a medical professional.
"I love my work and I am passionate about what I do. Over the years I have realized it is not always prescribing medication, sometimes it is about listening to the patient and reassuring them that brings about healing. I also believe that preventing a disease rather than treating it is the real success, and that is what I try to do with my patients. The human body has amazing power of healing and we as doctors should facilitate this healing."
"primum non nocere" – "first, do no harm"
Dr. Ahmed enjoys reading, working on DIY home projects, cycling, spending time with his four children and he also enjoys collecting coins and fountain pens.
Board Certified: ABFM, ECFMG, M.B.B.S, M.D., ACLS, BLS, PALS, ATLS

OUR PATIENTS SAY
Read what our patients are saying about us
I was a patient there for a wet cupping session. I suffer from acid reflux and chronic back pains. It became very hard for me to stand all day long at work. It was also challenging to sleep at night. My coworker recommended Dr. Tawwab. He was very friendly and knowledgeable about my concerns. He made me feel at ease and I felt like I've known him for years. I would recommend him in a heartbeat. My pain is almost non-existent and I'm sleeping better than I have in years.
Amazing doctors, amazing practice! I, particularly, use Dr. Faisal Tawwab, And have found him not only to be the most caring doctor that has treated me but also the most progressively forward-thinking as well! Meaning he's always looking for & studying the next trends in both science and health, to make sure he's always giving the most updated and best ways to treat his patients! Cannot suggest this practice enough!
We are very pleased with the caring, knowledgeable attitude of both the doctors and staff. Dr. Tawwab is very pleasant and takes her time to thoroughly explain the results of tests and plan of action. She listens to and most importantly, hears, our concerns and thoughts. Follow up on needed medications and referrals is comprehensive. My husband and I highly recommend this practice.
Make An Appointment
Fill out the form below for information or call our office for appointment.
*Please do not include personal medical information on the online form below.  All input fields marked with * are required information.